September 2012, NIHJA, Fields & Fences, Wadsworth, IL
Since my last post, I've shot thousands of photos at many of my favorite horse show venues as well as a few new ones.  I've attended dressage shows at Silverwood Farm and Sorensen Equestrian Park, hunter/jumper shows at both Silverwood and Fields & Fences, and fall horse trials at Otter Creek.  And I just returned from Louisville, KY, where I visited Churchill Downs and Freedom Hall – where I photographed quarter horse, mule and draft horse shows in addition to an indoor rodeo.  Whew.  Have I got pictures to show you!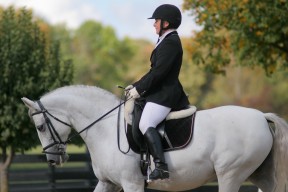 I'll feature posts from each of these shows in the coming weeks and months.  In the mean time, I wanted to give you a taste of the variety that is in store for you – sort of a smorgasbord for lovers of horse photos.  And I'll have more photo-tips to share, too.
So get ready for more photos.  In a future post, you'll even see a national mule show.  If you're only accustom to English saddle, seeing ladies (and gentlemen, too!) riding Western saddle on mules will be a treat.  Don't miss it!
November 2012, Mule Show, NAILE, Louisville, KY
You can show a photo from "Post Preview - a Small Plate Sampler of Coming Features" along with a link to this page/post on any website, blog or forum by using the following codes. Just copy and paste. (Be sure to preview - image sizes vary). So easy to share. Let me know if you like this.
Website Code
Forum Code